The awesome blogger behind this is
Kate from Midnight Book Girl
not only is she an awesome blogger but she is was one of my roommates for BEA. YAY!!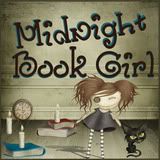 Sundays In Bed With....is a meme I've started to share the book we're spending the morning in bed with, or the one we'd like to stay curled up in bed with all Sunday if only our busy lives would allow! For fun, take a picture of the book in your bed, or simply write up a post or comment below sharing your Sundays in Bed With book. Quoted from Kate's blog.

I didn't get to stay in bed to read this morning because Michael had to be at his Faith First class this morning and I really need to go and do groceries while he was there.
So I am still reading Alice in Zombieland. I am about half way through it and hoping to finish it this week. Sadly not much reading got down this past week due to things happening in my personal life. I am making the effort to try and finish this up because its been too long.
What will you be reading today and this week?